(This Is Known As) The Blues Scale
"1991: The Year Punk Broke"
[img]
[/img]
ABOUT:
A 42 minute feature post-script to "1991: The Year Punk Broke" featuring never before seen performance and off-stage material from Sonic Youth and Nirvana. The full length film was shown on 2008.09.10 at the ATP Festival in New York. The response was very enthusiastic and the film had to be screened again in the next day.
CONTENTS:
NIRVANA - Blew (short clip only)
SONIC YOUTH - White Cross
SONIC YOUTH - Orange Rolls, Angel's Spit
NIRVANA - In Bloom
SONIC YOUTH - Eric's Trip
SONIC YOUTH - Chapel Hill
NOTES:
DVD also include video with Dave Markey take questions from the audience (filmed after first screening).
Unfortunately, the beginnings of the movie (about 5...7 minutes) & Dave Markey's talk are missing.
If you want to support DVD release of this movie and "1991: The Year Punk Broke" please subscribe to the official TYPB MySpace community.
DVD Info:
Source: VARIOUS PRO
Generation: MASTER>AUDIENCE>MPEG1[640x480/192Kbps mono]>DVDR
Transferred by: unknown
Length: 37 min (52 min with Dave Markey's talks)
Video: 720x480, 29.97 fps, 5,9MB/s VBR
Audio: 1536kbps/48khz, stereo
[img]
[/img]
[img]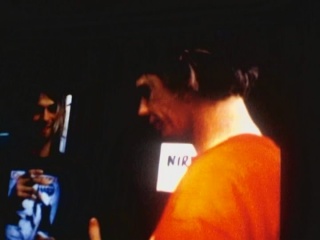 [/img]
[img]
[/img]
[img]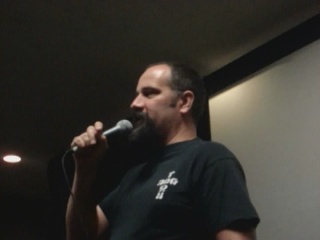 [/img]